Dental veneers, sometimes called porcelain veneers or dental porcelain laminates, are wafer-thin, custom-made shells of tooth coloured materials designed to cover the front surface of teeth to improve their appearance. The veneers are bonded to the front of the teeth changing their colour, shape, size or length.
Veneers can be made from porcelain, ceramic or a resin composite material. Porcelain veneers are better at resisting stains and reflecting the appearance of natural teeth, while resin veneers are thinner and require less of the natural tooth structure to be removed. Your dentist will discuss the best option for your individual case.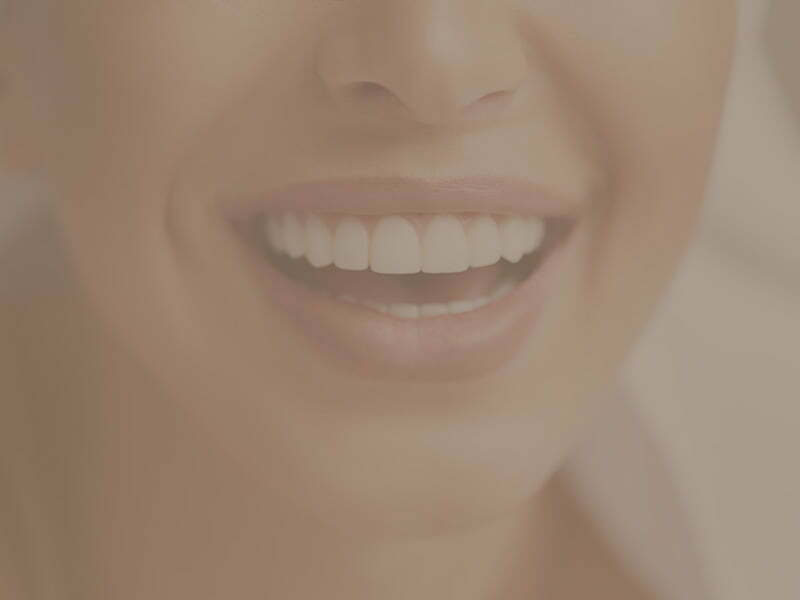 When can veneers be used?
Veneers are used routinely to treat:
Teeth that have worn down
Teeth that are chipped or broken
Discoloured teeth
Misaligned teeth, uneven, or irregularly shaped
Teeth with gaps in them (to close the space between teeth)
What does the treatment involve?
Planning: Your first visit will always involve extensive treatment planning and smile mapping. After you share your goals and expectations with us, we will take photographs, models and possibly radiographs to plan out how many steps it will take to achieve the desired outcome. We believe in whole mouth dentistry and use our advanced skills to move away old single tooth treatment.
Preparation: When your treatment plan has been created, and you are happy with the look we created with impressions, including the length, shape, shade and position of your veneers, we prepare your teeth for treatment. Most cases require only very small amounts of tooth structure to be removed, if at all. We then send impressions, models, photographs and measurements to the laboratory so your custom veneers can be created.
Fitting: When your veneers are ready, we make sure you are happy with the fit and appearance before bonding them to the front of your teeth using composite materials. You may take some time to get used to the feeling of your new veneers, but they will feel comfortable in your mouth before long.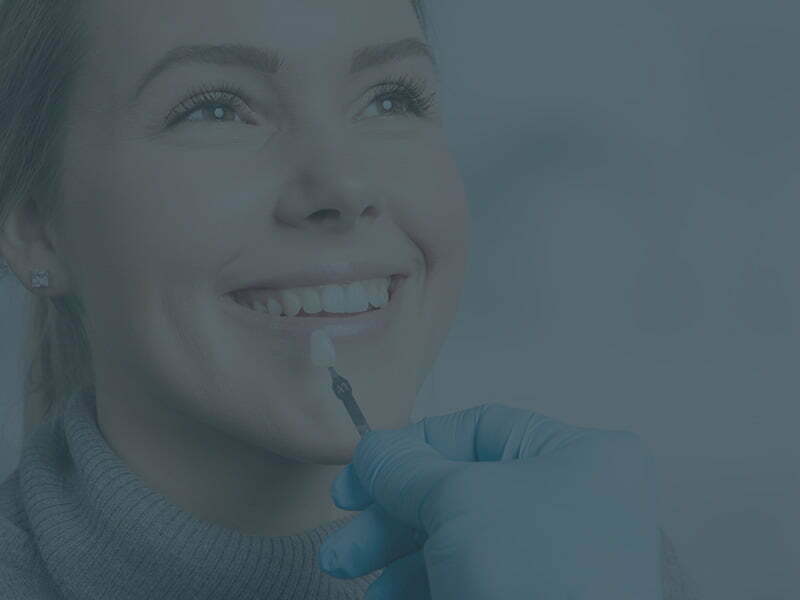 How do I look after my veneers?
After fitting, it is important to keep your veneer well-maintained with regular brushing and flossing. Your dentist and hygienist will show you how to keep on top of your dental hygiene and keep a close eye on the health of your teeth and gums.
Although veneers are resilient, it is important to treat them with care, so try not to bite your fingernails or chew pen tops, or use your teeth to open anything. Also, it is probably best to steer clear of very hard foods that could cause damage to the veneer.
Are there any alternatives to veneers?
The modern alternative to veneers is cosmetic bonding, whitening, and white filling bonding. This technique is reversible and conserves your natural tooth tissue. This only applies to cosmetic cases where patients want to change the position or colour of their teeth. Veneers are still the best solution for inherited staining and discolouration and root filled teeth as they effectively mask the underlying colour.
A handful of our Latest Reviews
Get started on your journey with us and get in touch with our friendly team
Book Appointment